Happiness expert and New York Times bestselling author Gretchen Rubin offers her readers some sage advice:
"Something that can be done at any time is often done at no time."
In other words, it helps to have deadlines — some system of accountability to ensure you get things done.
Through years of working closely (and exclusively) with attorneys, we have found that law firm marketing tends to be one of those "at any time" things.
You don't necessarily have to cross marketing off your to-do list today. Tomorrow would work too, theoretically.
No client will fire you if you market tomorrow instead. No judge will sanction you. No partner will scold you. No spouse or child will cry because your blog didn't get updated today.
So you wait for tomorrow.
But tomorrow comes, and then you go through the same calculus all over again. This is exactly the trap Rubin describes.
But Attorney Marketing Matters… A Lot (Because It Makes You Money)
Just because something can be done at any time doesn't mean it's not important… or pressing.
In fact, these deadline-free tasks are often the very things that would solve our problems or propel us toward new success if we'd just get them done.
Attorney marketing is a case in point.
Effectively increasing your traffic, conversion, and reach online can totally transform your business. Studies show that most legal clients today are using Google to find lawyers and basing their hiring decisions, in large part, on the law firm's website.
So buckling down on marketing will pay off, provided you do it diligently and you do it right.
Well, that's what January is for. Studies tell us that most people are breaking their New Year's Resolutions right about now. So we think this is the perfect time to ditch any aspirational-but-unrealistic notions and focus on practical goals instead.
To that end, we've developed an Everything You Need to Do to Market Your Law Firm in 2018 Checklist. While it'll work for anyone, we've written it with these readers in mind:
Attorneys in smaller law firms
Marketing managers at medium-sized law firms
Solo practitioners
Brand-new lawyers (fresh out of law school, post-bar exam)
It's a long list (actually, it's a series of mini-lists), so we've divided it into two sections:
Traditional marketing (we call it "Offline" or "Analog")
Digital marketing (web-based strategies for growing your firm)
Between the two, digital is the most important and effective, so if you want to skip directly to digital, just click here. We recognize, however, that even "the little things" outside the 'net can make a difference — especially for new lawyers — so we start with those…
Analog Marketing
1. Define Yourself (Your USP, the Clients You Want, Etc.)    
How can you market yourself if you don't know who you are? This first checklist can actually apply to offline and online marketing alike.
Follow these steps to find your marketable identity — the things that make you different.
It's what we call your Unique Selling Proposition (USP).
LAW FIRM USP CHECKLIST
Describe your ideal client to yourself. Identify their age, their average income, their education level, and the type of work they would bring you.
Visit other law firm websites. Choose five local competitors. Read their sites thoroughly. Write down the differences you note between the five sites. How do they address clients? What points do they emphasize?
Have your clients ever given you compliments (or strong testimonials?) What kinds of things did they say about you? Write down the things that stood out to them.
What do you think your clients need? List them. Now, circle the items you think are the hardest for clients to find. Of the circled items, which can/do you offer?
Do you have skills/experiences/services that your competitors don't? While you should resist the temptation to make your USP about you (it is always about the clients and their needs), in some situations, a really compelling piece of your biography could become part of your USP.
Now, by reviewing your ideal clients, your competitors' messaging, your testimonials, your clients' needs, and your own biography, try writing a sentence or two that encapsulates all these things. This is your USP.
A USP isn't a slogan. It can be longer than that, but keep it pithy. The point is to distill a core message that will drive all your marketing messages from this point forward.
2. Market Face to Face   
Attorneys have to be careful about face-to-face marketing. Remember: ethics rules reign supreme. But there are ways to make real-life eye contact with potential clients.
Being visible matters, particularly on a local level. The more someone sees your face, the more likely they are to think of you for legal services.
IN-PERSON LAWYER MARKETING CHECKLIST
Go out to lunch with clients, community members, friends, and colleagues. It's amazing the doors that'll open when you're simply engaging with the world.
Visit your existing clients. Get to know their place of business, their support staff, and so on (assuming this does not present any ethical concerns, given their specific situations).
Show up to every client meeting on time. Be engaged. Shake hands. Make an impression.
Look for speaking opportunities, especially outside the legal world. Your "Esq." carries credibility. Use it. Become a visible persona, especially if you're practicing solo.
Attend major community functions. Consider sponsoring them so your firm's logo appears on the banner.
Decide that you will become a community fixture by the end of the year. Now make it happen.
3. Market Within Your Firm
This might sound like advice for only the biggest of the Big Law firms, but we're here to tell you it works in small law firms too.
Even if you're the sole junior associate in a boutique firm with two senior partners, it's important that others appreciate your abilities, your work ethic, and your aptitude.
In other words, model a good attitude and advertise your potential. Your career can advance more quickly if you do.
INTRA-FIRM LAWYER MARKETING CHECKLIST
Begin by learning about everyone else in your firm. Read their online bios. Know where they went to school, what their personal interests are, etc. This is the key to making connections.
Take a lawyer from your firm out to lunch at least once a month. It's important that you be the one to extend the invitation.
Pay attention to your firm's visitors. Even if they aren't there to meet with you, introduce yourself whenever appropriate. Ask to sit in on meetings.
4. Old-Fashioned Marketing: Printables
While SEO and PPC are the most important parts of a law firm marketing plan in 2018, good ole ink and paper still count for something.
PRINT MARKETING CHECKLIST
Always carry business cards. Keep them in your suitcase, in your wallet, and in your dashboard. Order a fresh batch well before you need it.
Does your firm send out a newsletter? Ask to be part of it.
Likewise, inquire about writing a guest column or editorial in your local newspaper / community newsletters. It's cheaper than running an ad (free, in fact!) and will likely fetch more eyeballs. Guest columns boost your credibility too.
5. Intake Analytics  
All the marketing in the world won't help you if the people who find you don't actually hire you. That's where client intake comes in. Are you losing clients in the conversion process? So often, firms are hemorrhaging intake and don't even realize it! Whether you market primarily in person or online, it pays to pay attention to how effectively (and how often) you make the sale. It's the last piece of the puzzle in attorney marketing, which means it's the one you need to reach your goal.
CLIENT INTAKE CHECKLIST
Whether it's you or your paralegal answering the phone, create a simple form for each lead to track how often they make contact and how your office followed up.
Perform an audit. After several months of tracking contacts, chart the data and look for patterns. How many times does a client typically make contact before hiring you? Have clients been more likely to hire your firm after you follow up with them? Was phone or email more successful?
Return every phone call and email the same day. Do whatever you can to make this happen. Prioritize it. People with legal issues consider them urgent and won't wait around for a busy lawyer to get back to them.
Always ask incoming leads how they found your firm. Studies show that most people search for lawyers online but then use the telephone to hire, so don't assume that phone call clients found you in a phone book.
Digital Marketing
6. Get a Website
If you're a startup law firm, the sooner you launch a website, the better. Why? Digital marketing isn't an overnight proposition. Search engine algorithms look at a variety of factors when assigning search rank and quality scores. One of those factors is duration of existence. So if you plan to open your doors in six months or a year, don't wait until then to start a website for your law firm. Do it now. Besides, high-quality websites take time to build.
If you're an existing law firm and don't have a website yet, you are actively losing business to your competitors. It's as simple as that. Law firm websites are money makers. If yours isn't (either because you don't have one or because your site isn't effective), it's time to change that. Don't waste another day or lose another dollar.
Of course, simply having a website isn't enough. The content and design must be able to convert prospects into clients.
Your website is the single most important part of your law firm marketing plan, so this checklist is a little longer than the others.
LAW FIRM WEBSITE CHECKLIST
Use WordPress for your CMS. It's the only platform we use and the only one we recommend.
Law firm websites should consist of (at least): a home page, several primary practice area webpages, a blog, a contact page, an attorney bio page.
Test your load speed on a variety of devices, operating systems, and internet connections. Speed is a critical factor for search engine success.
Make sure your site is mobile responsive and universally compatible across devices of all makes, models, and resolutions (screen sizes). This is important not only for human visitors but also the web crawlers testing your site for compatibility.
Build a sitemap. Adhere to it. Submit it to search engines for indexing.
Secure your site. If you leave it vulnerable to viruses, the viruses will come.
Install an interactive chat feature (these are rapidly becoming standard on law firm websites and are therefore a "must"), but make sure they are compliant with Google's latest pop-up rules.
Check for recent ethics rulings and advisories pertaining to attorney marketing in your jurisdiction. Conform your website accordingly. Include any necessary/prudent disclaimers.
Design your site with aesthetics and navigability in mind. It's all about the user!
These are just a few of our website commandments here at Black Fin. Learn more about our approach to web design for attorneys.
8. Expand Your Content
Google is hungry for content. Feed it, and your site will grow. That's how content marketing works. There is no magic wand, no dirty trick. Hard work and investment will pay off.
Fresh, high-quality content — published on a continual basis — is the #1 thing search engines (and search users) are looking for.
CONTENT CREATION CHECKLIST
Start a blog. Publish a new article at least weekly.
Add at least one new webpage to your site every month (preferably more). Start by creating a long list of practice area/cases that your firm handles (or would like to handle). Don't be afraid to get specific. The more topics you cover, the more likely you are to turn up in search. But remember: your content won't get traction unless it's good.
In smaller markets, commit to writing at least 750 words for every webpage or blog article. (1500+ in bigger markets.)
Find something newsworthy for your firm. Maybe it's a new hire, a new practice area, a recent case victory, or an award. Now write a press release. Put it on your website and syndicate it online.
Not all content is written. While blog articles, practice area pages, and landing pages are the most important content items for attorney marketing, you can also make use of infographics, image marketing, podcasts, and more.
Make video content and put it on YouTube. After Google, YouTube is the single best search engine on the web, and industry studies show that people are turning to YouTube for answers to legal questions more often.
A quick note on the YouTube front: production quality matters, but don't feel like you have to rent studio space in Hollywood to get in on the YouTube game.
There are affordable options for hiring out video production. That might mean a local service provider or it might mean a web-based company that can create fun animated videos specifically for legal marketing.
In fact, we've done that kind of thing for several of our clients and have seen a real return in terms of traffic and conversion. Here's an example of one we made for ourselves:
https://www.youtube.com/watch?v=Qv4IFeknAJk
…And speaking of social media, here's one more content-related checkbox for you:
Step up your social media game in 2018!
9. Pay Attention to Local Search Marketing, Attorney Reviews, Etc.
Google Maps marketing & local search SEO: they're the latest "big deal" in attorney marketing. Welcome to the single most-overlooked factor in digital marketing.
LOCAL SEARCH & ATTORNEY REPUTATION CHECKLIST
Ask your clients for testimonials. Don't be afraid to reach out. Many of your clients have glowing things to say about you, but they aren't likely to write a testimonial without prompting.
Check your reviews on attorney rating websites like Avvo, Martindale Hubbell, etc. While we don't think these are the be-all and end-all of lawyer marketing, they can influence prospective clients' perceptions… and there are steps you can take to improve your current ratings. Read our thoughts on Avvo here.
Look for reviews on non-attorney websites too, e.g. Yelp, Yahoo!, Google Maps, etc.
Speaking of Google Maps, make sure that Google is displaying complete and up-to-date location & contact information for your firm.
If you haven't claimed your business listing with Google Business, do so right away.
Create "city pages" on your website, at least one for every city/town you might want to do business in. These are similar to practice area webpages, but they are geared toward specific locations so that Google will associate your site with those towns.
10. Launch a PPC Campaign
If you've never executed a Pay-Per-Click advertising campaign in the past, 2018 is the time to start. If there is any acronym as important to lawyer marketing as SEO, it's PPC.
But be careful. PPC costs can grow wildly out of control… fast. Keywords in the legal services field are the #1 most expensive in the entire digital market. That's why we recommend using a PPC management agency with specific experience in law firm marketing. Read more about our approach to attorney PPC.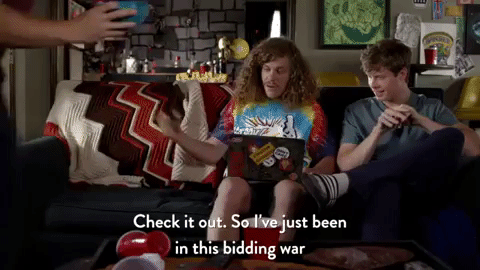 Here are a few of the PPC services you should explore this year:
ATTORNEY PPC CHECKLIST
 Google AdWords
 Google Call Only
 Google Targeted Display
 Google AdWords
 Facebook Ads
 YouTube Video Ads
 Bing Ads
Black Fin can help you determine which PPC services make the most sense for your practice. And that brings us to our final checklist…
11. Don't Do It On Your Own
Attorney marketing could easily be your full-time job. We know because it's our full-time job. And you already have a job of your own (one we're willing to bet keeps you pretty busy).
Black Fin is the #1-Google-ranked attorney marketing agency because we've spent years dedicating ourselves to one goal: getting law firms to kick ass on Google and get to the top.
When you hire us, we can handle every item on this list for you — and then some. You don't have to do a thing.
These checklists have only scratched the surface of what we do for our clients every day.
DOMINATING ATTORNEY MARKETING CHECKLIST
Decide that you will build up your law firm this year and start using the web to get bigger cases from better clients. (It's entirely possible. You just need to be determined… and to work with an agency that is determined too.)
Don't hire any law firm marketing agency that (A) can't show you proof of their success for other firms or (B) insists on a long-term contract.
Contact Black Fin today and to get a quote and a plan for launching your firm into new success online.