8 Claims People Make About Attorney SEO & Legal Content Marketing for Lawyers
How to succeed at legal content marketing? Ask Google and you'll get ten different answers on your first page of results.
This conflicting guidance stems from the passage of time. What worked in attorney SEO five years ago doesn't necessarily work now. Trends change, and so do search engine algorithms.
Outdated advice, however, can still rank well in the search results. For that matter, even a newly written piece might be relying on outmoded strategies.
The top results, then, could put you on the wrong track.
Even worse, there's a certain segment of the "gurusphere" that revels in contrarianism — arguing against consensus for the sake of click counts, ego, or whatever else drives them to dole out bad advice.
All of this makes your job as a solo practitioner or a law firm marketing manager — already arduous — even more challenging.
To that end, we've put together 8 Common Claims About Legal Content Marketing for Attorneys, and we're assigning one of three labels to each:
Myth

— Those empty axioms that sound true-ish (and maybe they once were) but are actually counterproductive by today's "best practice" standards
Fact

— The things we've found to be true (based on our own experience), no matter how hard they might be to believe
It Depends

— In the classic tradition of every attorney's favorite phrase ("it depends"), we believe these claims come down to

how

you approach them.
The insights we share below are coming to you directly from 2017-2018, and they're based on our extensive experience as Google-obsessed geeks who've devoted their entire careers to getting law firms to the top of Google.
So with our horn-rimmed glasses pressed firmly against our noses and our hands gripped tightly around Apple's latest Bluetooth mouse, let's separate fact from fiction, shall we?
Claim #1: Short Law Firm Blog Articles Are Better Than Long Ones
Verdict: Myth.
Conventional wisdom has it that internet readers are busy and have short attention spans. "The only way to build up an audience," we're told, "is to write webpages and blog articles that are short, sweet, and to the point." You might have heard that 300 words is ideal.
Though it sounds perfectly reasonable, there's just one problem with that strategy. It doesn't work.
Study after study shows that longer web content tends to rank better. For that matter, readers generally demonstrate a preference for long-form webpage content too, no matter what they might tell you in an opinion poll.
While it is true that readers are busy, it is also true that they want a one-stop shop for answers to their questions. Instinctively, they understand that a 300-word article probably hasn't fully addressed the topic at hand.
You have to keep Google's metrics in mind too. What are search engine algorithms looking for? Their goal is to direct users to high-quality, information-rich resources. A lengthy, skim-able, educational, and well-written web piece is Google's holy grail because it screams "resource!"
Google also measures the time users spend on a webpage. Naturally, longer articles tend to yield higher "time on page" numbers, boosting those items in the search results.
Here at Black Fin, we have consistently found that longer content outranks the shorter pieces we've created in the past.
How long is long enough? That depends on the subject matter and how crowded the competition is. In a large and competitive legal market — or in a blog article about a topic/keyword for which several rival firms are already ranking well — you might need between 2,000 and 3,000 words. In a smaller market, 750 to 1,000 words might suffice.
So while "short and sweet" might be a virtue in many other kinds of writing, the truth isn't so simple in the aggressive world of legal marketing.
Claim #2: Law Blogs Are Dying / No One Actually Reads Them
Verdict: Myth.
If you've come across this claim online, it's probably from a company that sells marketing services that do not include blogging.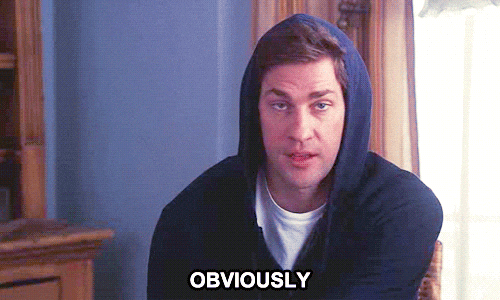 Make no mistake about it: content is still king in the realm of attorney SEO.
For proof of that, you need look no further than Google's own algorithms. While the precise structure of those formulas is never made public, the company is quite forthcoming about the attributes it values — and high-quality written content is paramount among them.
Content is the way that Google's web crawlers search, consume, digest, and understand the web. They're hungry for it, and you have to feed them.
As for real human beings, well, if they weren't reading web content, Google probably wouldn't be the titanic cultural force that it so clearly has become.
Do people read law blogs the way they read Danielle Steel novels? Probably not (unless your take on workers compensation claims is exceptionally colorful).
But they do value your information, search for it earnestly, and respond positively to well-written content. Specifically, some of them respond by becoming clients. Legal content marketing works.
Claim #3: Most People Contact Lawyers Online
Verdict: Myth.
Don't get us wrong, plenty of people do use those "contact us" forms to schedule consultations, so your law firm website should absolutely have one (or multiple).
But several studies have shown that while most prospective legal clients use Google to find a law firm, and then pick that law firm based (in large part) on the information they find on the website, they ultimately make contact by telephone.
That's important to know. For one thing, it means that your online calls to action should always include a telephone number (or at least a "call us now" CTA), in addition to a "contact us online" directive.
It also means that your law firm needs to work on its internal intake procedures to ensure that you actually capture those leads when they call. (We recently wrote about steps law firms can take to improve their phone-answering strategy.)
Remember: a marketing agency can use the web to send you a million new callers a day, but if you don't close the deal on the phone, it won't do you much good.
Claim #4: Attorney Email Campaigns Still Work in 2018
Verdict: Fact.
Feeling skeptical about this one? That's probably because of how you feel about your own email inbox. We get it.
But in several thorough and well-designed marketing surveys, email users have overwhelmingly indicated that they don't mind getting corporate emails — and even enjoy them — so long as they are:
Worthwhile

Sent by a brand they know, trust, and have authorized to email them

Not sent too frequently

Easy to opt out of
Moreover, in these same surveys, users indicated that emails from attorneys / law firms are among the most highly trusted and desired commercial emails.
The trick, then, is crafting the kind of email that non-attorneys will actually care about. To that end, we recently offered tips for increasing your email open rate.
Claim #5: Social Media Is a Waste of Attorneys' Time
Verdict: It depends.
People tend to both underestimate and overestimate the value of social media marketing.
There are legal marketing blogs out there that will tell you it is impossible to succeed as an attorney in 2018 unless you're using social media. That's not true. (Case in point: the many Facebook-less lawyers with robust careers.)
These bloggers might say things like, "You never know which tweet will be the one to land you a million-dollar case." We're still waiting to find the firm that made a million dollars in 280 characters or less.  
On the other extreme, you'll find bloggers who tell you that social media marketing is nothing but a gimmick and a complete waste of lawyers' time.
First, it's important to distinguish a lawyer's time from the time of the hired help — managers, agencies, and so on — who handle digital marketing on behalf of the firm.
It is probably unreasonable to suppose that an attorney should devote huge chunks of his or her day to Facebook and Twitter, just as it is unreasonable to suppose that a lawyer could see significant results on social media by only investing three minutes daily.   
The better question, then, isn't how much time does social media deserve… it's how many dollars does it deserve, relative to your overall marketing budget.
It is our belief, based on experience, that social media is of tremendous value to law firms. It can drive traffic to your site, it can generate leads, and (most importantly) it conveys a sense of credibility and "technological savvy" to prospective clients.
In other words, not having an active social presence suggests that you're not very up to date, or that you aren't as successful as you seem.
But all things in moderation. Social media, while important, is almost certainly less important than things like content marketing, SEO, website design, and even PPC (which we'll discuss below). So budget accordingly.
Claim #6: Law Firm PPC Ads Are a Waste of Money
Verdict: It depends.
A pay-per-click advertising campaign can go wildly over budget in the blink of an eye. That is especially true for law firms, which must compete for some of the most expensive keywords on the web.
But a budget run amok is merely a sign of poor management and, in all likelihood, inexperience.
PPC is a useful servant but a terrible master. Make sure that your firm (or the law firm PPC agency you hire) is up to the task of staying firmly in control — and delivering results — at all times.
Claim #7: Law Firm Blog Articles Should Always Be Written in a "Formal" Tone
Verdict: Myth.
Give the "Esquire" a break. Just because attorneys attach an old English honorary to their names doesn't mean they have to write in old English, especially when it comes to legal content marketing.
Law blogs have two primary goals of equal importance:
Ranking on Google

Converting prospects into clients (i.e. "making the sale")
To do that, these articles need to be useful and relatable. Don't confuse a legal marketing blog with a memorandum or treatise. You aren't writing to a court, and you aren't reciting the whole of United States law. Legalese and Latin phraseology aren't as impressive to the layperson as you might think.
The right tone is professional but also personable, authoritative, and helpful.
Your goal, after all, is to connect with the client's experience. You can do that more easily by speaking their language. So go ahead and use that contraction. Crack a joke. Write like a human being.
Claim #8: You Can't Get to the Top of Google Anymore
Verdict: Myth.
Getting to the top of Google is hard, and it won't happen overnight. The more crowded your market, the bigger the challenge. And in the very largest markets where some of the country's largest law firms reign supreme, getting the absolute #1 spot might be all but impossible without coughing up some serious cash.
But the truth is that you can absolutely get your law firm — any law firm — onto Page 1 of the Google search results for highly relevant keywords and phrases. It's simply a matter of attitude, determination, discipline, strategy, and time.
Strategy is the biggest part of that equation because, without it, you're swimming upstream. You can do all the legal content marketing you want, but it won't matter if the direction isn't right.
As it happens, attorney SEO strategy is exactly the business we're in here at Black Fin.
Talk to Black Fin About Your Attorney SEO and Marketing Strategy Today
Black Fin is a legal marketing agency that helps law firms get bigger cases and better clients using the web. Through legal content marketing, PPC advertising, social media management, attorney SEO, website design, and more, we work tirelessly to put our clients at the top of Google and at the top of their clients' minds.
Come find out why Inc.com recently recognized us as one of the fastest-growing privately owned companies in America. Contact the legal marketing experts at Black Fin today.