A Look At Why You And Your Law Firm Should Be Optimizing Your Content For Voice Search In 2019
In 2019, the need for optimizing for voice search is serious. Everyday, people are searching the internet with their voices more and more. Often, they don't even look at their screens.
So what exactly is voice search optimization? Why does it matter so much? And how can you make sure that your law firm and website's content are ready to be discovered first? All these questions and more to come.
Oh, but before we go any further here, did you hear the news?
Just last week we released our much anticipated 2019 Law Firm Marketing Trends Report! And it just so happens that voice search optimization, along with eighteen other marketing trends, is covered there within.
With every trend we cover in the report, we give some insights and how-to's when using them in your marketing strategy.
You can get your copy right now! Just sign up and we'll send it to you right away. Hey, you could even ask Siri to look it up for you.
Okay, now back to the topic at hand..
What Is Voice Search Optimization?
Maybe this is too obvious. But hey, I'm just asking for a friend..
First, let's talk about voice search alone. Voice search is exactly as it sounds. It's searching the internet by speaking into a device with the power of your voice. But here's the thing..
This type of search is actually going to yield different results than your normal search. This is because when someone asks questions in their own voice, it is more conversational. By default, different words and phrases will be used. It makes sense. Different kind of search, different kind of results.
And here's where the optimization part comes into play.
What does that mean for the content that you worked so hard to optimize to rank so very well for typical SE queries?
It might not be ranking for voice searches! You are going to need to optimize it for voice search as well.
Why Voice Search Optimization Matters
Do you remember seeing the Apple adds for Siri when they first aired on TV way back in 2011? It was cool. Something out of the future in the palm of our hands.
But at the time, it was really just that: something kind of cool but not overly functional. More of a novelty than anything else.
Sure you could ask some funny questions and get some snappy answers from your new robot friend and you could even call people (Ok, that was sweet). Or, you could ask for some serious information and do some web searches, but it was almost more of a hassle than it was worth. Google search worked fine how it was, why change?
But here in 2019, things are different now. Really different. Voice search and the AI technologies powering it have blasted off and aren't slowing down any. Need some convincing?
According to Google, as of May 2017 it's voice recognition had achieved a 95% word accuracy rate for the English language.
If you're thinking that's pretty close to the same as the ones who developed it (you know, those humans), you'd be exactly right..
The result from this improvement and others along with it?
A whopping 40% of adults now use voice search once a day.
What's more?
By 2020, 50% of all searches will be done via voice.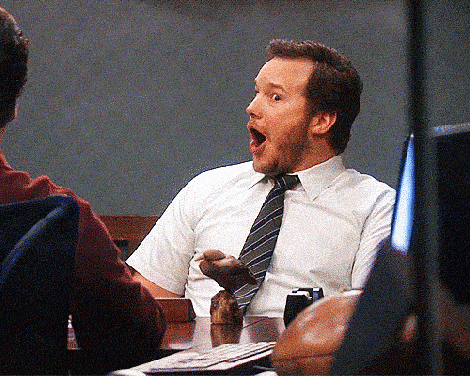 Did we mention that it was time to get serious about optimizing for voice search?
And people aren't just using voice search on their phones anymore.
We don't have to tell you that devices like Amazon's Alexa and Echo are becoming more and more popular in the homes of everyday Americans. You may well even have one in your house or office!
How Can I Optimize My Law Firm's Website And Content For Voice Search?
Now we know what voice search optimization is. We know why it matters and understand the need to optimize for voice search. Naturally, the next question is how to optimize your web presence for voice search.
What should my next step be?
Well, we could go on and explain it all again here, but we already have in our 2019 Law Firm Marketing Trends Report!
So if you've enjoyed this blog post and want to learn more about voice search optimization and how to start using it, along with eighteen other trends for law firm marketing in 2019, sign up for your copy right now!
Work With The Best
As it happens, voice search optimization is something we're proficient in. We are a team of legal marketing experts who have one goal and one goal only: grow law firms using the web.

Through content marketing, SEO, PPC advertising and a lot of other marketing tactics, we take law firms to the first page of Google.
And from there, get them bigger cases from better clients.

Contracts? Forget about it. We don't require them. We feel that they only benefit the marketing agency.
If we aren't getting the results we promised and are failing on ROI, we fully (and rationally) expect you to fire us. And because of that, we make damn sure we keep up our end of the bargain.
So, if you are interested in learning more about this topic and how to use it in your marketing plan or are looking for marketing help in general, don't hesitate to contact us today for a free consultation.