Lawyer Happiness: Practical Tips for Lessening Your Load, Lightening Your Spirit, and Making Your Career More Fulfilling
Attorneys have one of the highest rates of job dissatisfaction, depression, substance abuse, and suicide among all professions.
Studies show these feelings go all the way to the top. Even among senior partners who are firm in their decision to keep law as their career, there is a strong desire to improve happiness, reduce work-related stress, optimize time management, and promote better work/life balance. 
Lawyer happiness is, then, one of the biggest and most under-addressed pain points/needs in the profession.
But the path to become a happier lawyer isn't as easy (or as obvious) as it might seem.   
New York Times bestselling author Gretchen Rubin spends a lot of time talking about this issue because she left a successful career as a lawyer (and a former law clerk to Supreme Court Justice Sandra Day O'Connor) to study happiness and habit formation.
In her explosively successful book, The Happiness Project, Rubin identifies a number of "happiness principles" — practical steps (as opposed to philosophical abstracts) for "changing your life without changing your life."
She isn't the only one to tackle the topic. Experts have offered insight in outlets ranging from The Huffington Post to Harvard Law Today.
In today's article, we compile key takeaways from these gurus of professional joy.
Why? Because as a lawyer, your happiness matters.
…Because happier lawyers are more successful lawyers. As Rubin points out, there are studies to back that up. Here at Black Fin, we're in the business of making law firms succeed, though we usually do it through web design and SEO instead of self-help and habit-building (but as we'll see below, there is a connection).
…And, frankly, because as law firm marketers, we prefer to work with happy lawyers ourselves!
1. Don't Balance Your Work and Your Life. Integrate Them Instead.
Even though, as alluded to earlier, most lawyers say they want "better balance," many people find that goal difficult to obtain.
To that end, Wharton Professor Stewart D. Friedman tells HuffPo, "A commitment to better 'work/life balance' isn't the solution… A more realistic and more gratifying goal is better integration between work and the rest of life."
Legal advisor Monica Zent offers these tips for getting there:  
Don't underestimate the value 60 seconds

. Many people make the mistake of thinking they need a block of several hours to get a task done. Accordingly, they divide their day into sections — a number of hours for work and a smaller number for play. But Zent encourages lawyers to view their schedules as more fluid. "If I find five extra minutes," she writes, "I see what I can accomplish, personally or professionally. By weaving my work into my life, I'm able to preserve family time and personal time." Rubin calls this an example of "challenging limiting beliefs." Just because you think you can't accomplish much in a minute doesn't mean it's true.

Use technology to stay in touch with friends

. Start a text message thread with your law school buddies. Keep it active. Find your long-lost friends on social media and follow their social media accounts. Far from a distraction, these momentary interventions of your personal life into your working day can make your career life more well-rounded and fulfilling.  
2. Lighten Up.
Law is a serious profession. The stakes are high. People's financial wellbeing — or even their freedom — might rest in your hands. It's easy to stay somber and stodgy.
Even worse, law tends to be an aggressive profession. You spend much of your time interacting with Type As whose uptightness might only serve to exacerbate your own. (Not that all lawyers are tightly wound, of course.)
It only takes a few conversations with other attorneys during the course of your day — especially an adversarial conversation — to put you in a particularly heavy state of mind before you realize it.   
But realizing it is the key. Make an effort to be aware of your disposition and then make a conscious choice to lighten up.
Some practical tips for lightening up:
Have a project

. (Memorandum writing doesn't count!) Keep it at your desk. Take two to five minutes to work on it throughout the day.

Be serious about play

. It's one of Rubin's "manifestos," and she says that to qualify, your "play" of choice must be utterly free of any work-related benefit.

Laugh.

And try to make someone else in your office laugh too. Find a podcast or a social media account that consistently makes you chuckle.

Get enough sleep

. Exhaustion breeds crabbiness. And most lawyers are sleep deprived.

Finally, "

Sing in the morning

." It's an unusual tip, but Rubin swears by it. "It's hard both to sing and to maintain a grouchy mood," she says.
3. Don't Let the Perfect Be the Enemy of the Good.
So often, lawyers are hard-wired for perfection. The problem, naturally, is that perfection is unattainable. And that mismatch may be at the very heart of the happiness problem.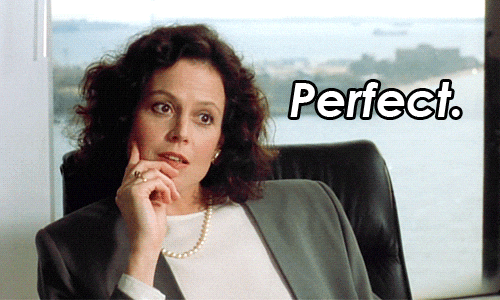 Rubin's answer? Settle for 90% instead of 100.  
That might sound like laziness or a compromise, but you might just as easily see it as practicality.
(It might also sound like the chilling words of Aunt Lydia to those who watch The Handmaid's Tale, but try to read this less apocalyptically.)
Reframing your concept of less-than-the-best success, Rubin says, means you end up getting more done at the end of the day. This, in turn, increases your sense of accomplishment and thus your happiness. Besides, most other people won't notice the difference between your version of 90% and 100% anyway. And even if it isn't perfect, you still have a lot of "pretty good" work to show for it — which is better than a very small amount of relative perfection.
4. Remember That "Outer Order Contributes to Inner Calm."
Clean up your desk. Organize your office. Make sure everything has a place and then protect those places by refusing to yield to the temptation of clutter.
"There's a weirdly tight connection between getting control of the stuff of life and feeling in control of your life, generally," Rubin says.
Stated differently, she quotes a friend who once told her, "I finally cleaned out my fridge, and now I know I can switch careers."
We've been inside enough attorney's offices to know that stacks of manila folders are not very aesthetically appealing. And while that might seem like a small thing to someone preoccupied with actually working through those folders, the task at hand becomes more manageable when you have a pleasant place for doing it.
5. Delegate. Give Other People in Your Firm More Control.
According to Forbes, the most decisive factors affecting an attorney's happiness are:
 their sense of autonomy,

and

 their relationships with others.
The magazine tapped Harvard Law School's Professor Scott Westfahl for advice on accomplishing both things at once. Westfahl makes three recommendations:
"give attorneys greater responsibility for hiring, pro bono and charitable activities, including real leadership roles;

"ask associates to develop new training, lateral integration programs, metrics for success and report regularly to management about associate preparedness and perceived gaps; and

"provide more opportunities for lawyers to write, speak and otherwise represent the firm through activities that can also promote business development."
By affording others more opportunities — and delegating more of your own responsibilities — you'll carve out more freedom for yourself, give others more autonomy at the same time, and strengthen your working relationships.
6. Figure Out What Motivates Your Clients, Co-Workers, Employees, and Superiors.
Rubin's latest bestseller is The Four Tendencies, in which she argues that every human being fits into one of four categories. Your category tells you one thing about yourself: how you are motivated.
Upholders

respond readily to both outer and inner expectations.

Obligers

respond readily outer expectations but resist inner expectations.

Questioners

respond readily to inner expectations, but only to an outer expectation if it makes sense to them. (In other words, Questioners need to know why they're doing something in order to be motivated. Essentially, they convert an outer expectation into an inner expectations or else they ignore it.)

Rebels

resist both outer and inner expectations.
Most people in the world are obligers, says Rubin, while there are very few rebels.
Most attorneys are either upholders or questioners. Which one are you?
Actually, the more important question might be which categories do your coworkers, superiors, subordinates, and/or clients fall into?
Trying unsuccessfully to motivate or persuade another person is a major foil for professional happiness. It's how personalities clash in the workplace. For lawyers, whose whole job it is to persuade, this can be particularly trying. But when you get to the bottom of how and why someone responds to motivation, you can start expending far less energy on getting through to them.
7. Get Better Clients.
Harkening back to Forbes' conclusion — that a big part of lawyer happiness is the quality of your relationships with the people you work with — we'd be remiss not to talk about the quality of your clients.
Some clients suck. You know it. We know it. They probably don't know it, and that's part of why they suck. But whether their case is worth a lot or it isn't, a difficult client can send your happiness on a one-way trip to the seventh circle of Hell.  
So if you want to be a happier lawyer, get better clients.
Let Black Fin Be Your Law Firm Marketing Agency
As it happens, "better clients" is part of our mission statement here at Black Fin. We are a team of legal marketing experts who do only one thing: grow law firms using the web.
Through content marketing, PPC advertising, SEO, and more, we take law firms to the top of Google and get them bigger cases from better clients.
Just as importantly, we're easy to work with. That's a big part of our philosophy. In fact, we limit ourselves to a relatively small pool of law firms, choosing to nurture long-term relationships with them rather than churning through clients like a machine.
We do not require long-term contracts.
We answer the phone when you call.
We fully expect you to fire us if we don't get you results. (And for that reason, we make damn sure we're getting you results.)
Little things like that go a long way toward making your life easier… and happier.
So come find out why Inc.com recently recognized Black Fin as one of the fastest-growing privately owned companies in America. Learn more about us on our Hire Us page. From there, you can give us a call, contact our office, or set up a meeting to determine whether we make a happy match for your firm.