Have You Thought About Your Website's Page Speed? 
So, page speed. Does it matter? Let us just say right off the bat that yes, yes it does. For both desktop (which it has been for a while) and of course mobile. And now more than ever.
As of July 2018, page speed is one of the main ranking factors that Google uses for is mobile-first index.
But before we go any further on this topic, we'd like to let you know that this is just one of nineteen marketing trends we covered in our latest 2019 Law Firm Marketing Trends Report. We compile and release this report annually, but we are especially excited about this year's.
It's packed with loads of useful information on the marketing trends we see taking center stage for rest of the year and valuable advice on how you can start using them in your marketing plan immediately.
So if you haven't yet, sign up to get your copy now! It's free and we know that you'll enjoy and get a lot out of it.
And now, back to page speed..
First Things First: What Is Page Speed?
This is a term that is pretty much self-explaining. Page speed (not to be confused with site speed) is the quantification of how fast the content on a certain page loads. When talking or reading about page speed, you may also hear or see the synonyms "page load time" or "time to first byte."
How Does Page Speed Affect SEO?
Now that we've clearly defined what page speed is, let's see why and how it affects SEO.
So why does it matter so much? Because Google not only likes speed, Google loves speed. And that means that as optimizers, we do too!
Plus, it's really rather intuitive. Not only Google, but people like speed. This all comes down to providing a better user experience.
We'll just reiterate this one more time, and then we'll let it rest. Page speed is a big deal.
Google has used page speed for a while now as a ranking factor for desktop searches, but it's especially important now for mobile pages. And it goes without saying here that mobile searches are growing and growing and growing.
In a study that researched and compared desktop and mobile usage, mobile has now taken the lead.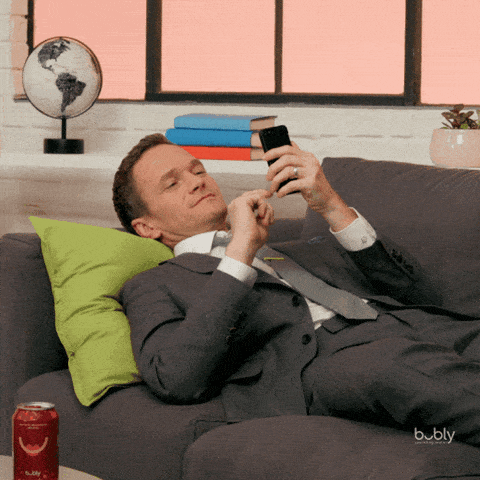 In 2019, webpages taking longer than two seconds will be penalized.
We're serious, here. Now is the time to start optimizing for speed. 
How Can I Find Out What My Page Speed Is?
It's important to know how your pages are performing. But you might be asking yourself, "How exactly do I find out what my page speed is?"
This is easy. Just check out Google's PageSpeed Insights to evaluate your pagespeed.
And if you want to improve your score? We have some more good news. Google is on your side.
Google wants your pages to be as fast as possible.
And they have made some tools to help you along the way..
How Can I Optimize My Page Speed?
As we mentioned above, there are some great tools that Google offers to work toward optimizing your page speed.
There are some other great ways to go about this as well, and we covered all of it in our 2019 Law Firm Marketing Trends Report.
So if you want to get the lowdown on getting the fastest pages possible and start ranking like a boss, check it out now!
But before we end this post, we just want to say that page speed, like all other facets of SEO, is a continuing effort. It's not a one and done thing. You should always be looking at different ways to make your website faster and more user friendly.
Maximize Your Page Speed and Overall SEO With Black Fin.
Page speed is important, but it's just one of many ranking factors to think about and optimize to take the top spot in the SERPS.
And that's why we're here.
Black Fin is a legal marketing agency that helps law firms get bigger cases and better clients using the web. Through content marketing, PPC advertising, social media management, attorney SEO, website design, and more, we work tirelessly to put our clients at the top of Google and at the top of their clients' minds.
If you're ready to take the next step in your digital marketing effort, don't hesitate to reach out to us today!