5 Tips for Getting Your Firm's Unwieldy Planning-and-Approval Process Under Control
The struggles of law firm marketing managers go largely unsung. But those struggles are intense. And the bigger the firm, the bigger (and more numerous) the hurdles.
Law firms are peculiar beasts of business. In many, there is no clear chain of command. Various practice groups might operate as their own mini-businesses, loosely affiliated with the rest of the firm.
Complicating that disjointedness, attorneys from one group/mini-business might cross-pollinate with others. And presiding over all of them, you find not one mighty chief but rather a handful of partners who may be less than united (or downright quarrelsome).
If you're lucky, there's a managing partner who runs a tight ship. But even in that best-case scenario, marketers still have quite a herd to wrangle… and an extremely intelligent, well-educated, and probably proud herd at that.
Consider, for example, the task of launching a new law firm website. As the marketing manager, just to piece together a vision for the site, you have to consult with different practice groups who might each have different needs.
John in Business Litigation, for example, might want sharp-and-pointed copy that speaks to his sophisticated clientele's most pressing needs. But Melanie in Social Security Disability feels strongly that a more emotional approach will resonate with her clients' suffering. Meanwhile, you're focused on things like conversion and SEO, which aren't always on the practice groups' radars.
The process of putting together a plan, hiring a law firm web designer and copywriter, submitting drafts for feedback, overseeing revisions, and getting final approval for each blog article and webpage… well it could literally take forever if you let it.
This Same Problem Happens in Small-to-Midsize Law Firms Too
For example, we're aware of a family-run law firm with four partners and about a dozen associates. The firm employs a two-person in-house marketing team. They work with an outside attorney marketing agency to handle its web design and copywriting needs. Even in that relatively small structure, getting content approved and online is akin to Congressional entitlement reform.
When it comes to law firm marketing, most firms face one of two problems:
They don't pay enough time and attention to marketing,

or

They have too many cooks in the kitchen.
We will note that those problems aren't necessarily mutually exclusive (for example, you might have attorneys who insist on approving every piece of content but who never take the time to actually read it or reply to your emails). However, our article today will focus squarely on the second of those problems.
Below, we offer five tips for getting your law firm's planning-and-approval process under control.
1. Manage Expectations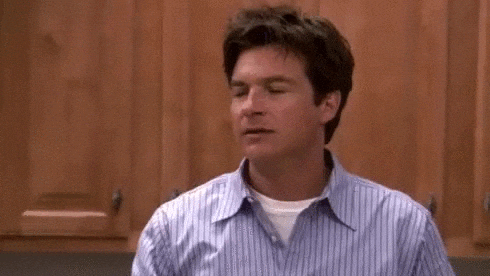 It's very easy for each attorney in the firm to get a mental image of exactly what the website needs to look like and say. But that image doesn't always account for certain practical considerations — SEO, for example, or your law firm's overall branding or USP (Unique Selling Proposition).
Truth be told, six months down the road, the people in your firm who are currently the most particular about the firm's website will seldom visit it themselves. They might even forget what it looks like, how it functions, or what it says.
Meanwhile, prospective clients are actively visiting your site (hopefully). It is their experience there that really matters — not the law firm members'.
It is helpful, therefore, to clue everyone in on the ultimate goal at the start. By communicating objectives and expectations early in the project, you'll be able to refer back to them during disagreements later down the road.
In particular, here are some guidelines you might want to share on day one:
The client's experience comes first —

both

the life/business experience that has led them to need legal services

and

their experience as web users.

If you asked 20 bright, talented, and experienced people to design a law firm website or write its copy, you'd get 20 different drafts and 20 different designs. The important question isn't whether the final product conforms to any individual's version or vision. Rather, the litmus test must be whether the final product conforms to the firm's USP and achieves its ultimate goals.

SEO matters. As tempting as it might be to push such "technical" considerations aside, getting your website onto the first page of Google results is probably the single most determinative factor in whether clients call your firm or someone else's.  

Trust expertise. Marketing is its own discipline, and the people who practice it know their stuff.
2. Clarify the Purpose of Digital Marketing for Law Firms
A common sticking point in the content approval process is attorneys' concern that the webpages or blog articles don't adequately explore the complex legal issues at hand.
But they aren't supposed to. Legal marketing documents are not to be confused with legal treatises, court memorandums, or articles in a law review. They are not written for other attorneys, they are not intended to provide legal advice, and they ought not be unattractively dull.
The purpose of digital marketing for law firms is to get new prospects to make contact with the firm — and ultimately to hire the firm.
Bigger cases from better clients. That's our motto at Black Fin. And it should be your law firm's goal for its website and other marketing initiatives too.
You accomplish that by answering your prospects' pressing legal questions in general terms and then calling them to action (scheduling a free consultation, for instance) to learn more.
Skilled legal copywriters can write about complex legal issues in a way that acknowledges their complexity without indulging in it — and without running afoul of the ethics rules.
Another common concern among attorneys is that the web copy doesn't fully reflect their extensive résumés. This is another marketing fallacy. Studies have shown (and our own experience as attorney marketers confirms) that clients don't care all that much about their lawyers' biographies, and they often don't even know what an Avvo rating is. While there is a place for these things on your website, they should not be the focus on your marketing copy.
Here again, it is helpful for marketing managers to communicate these reminders to the law firm members at the outset of any new project.
3. Set Hard "Use It or Lose It" Deadlines for Receiving Feedback from Attorneys
When something can be done anytime, it ends up getting done never.
As Walt Disney famously told his animators, "Everyone needs deadlines." And what was true on the set of Mary Poppins is true inside your law firm too.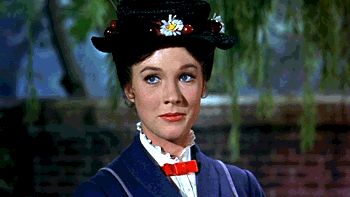 We've seen too many law firm website launches stall because the people responsible for in-house review and approval just never got around to proofing for publication.
But here's a tip that works: when you send copy out for approval, attach a hard deadline. Let the attorneys know that they have a limited window for review (say, ten business days). After that, the copy will go live on the website as-is. And don't be afraid to follow through!
This won't necessarily get them to respond to you any sooner, but it will give you license to get your website off the ground.
4. Remind the Firm That It Hired You to Do Your Job
As a marketing manager, you are so much more than a facilitator. The law firm didn't hire you to forward emails back and forth between designers, writers, and attorneys all day. You have a job to do — manage.
Every so often, it pays to remind others why they pay you. …Tactfully, of course.
There is an instinct among Type-A personalities to take hold of others' reins. But the process will run much more smoothly if they stay in your hands instead. (That is, after all, your job.)
The Type-As are apt to agree with this if they understand where you're coming from (namely, the standpoint of efficiency and expertise).
5. Don't Be Afraid to Lean on an Attorney Digital Marketing Agency
No one does it alone, and you aren't expected to. Should you try, the results won't be what anyone wants. After all, to return to an earlier point, your job is to manage.
Part of being an effective marketing manager is knowing when and how to lean on others.
Attorney SEO agencies might not know the ins and outs of your law firm, but they do know how to build a powerhouse website that climbs up Google and gets results. That's what your employers are after; your role is to make it happen efficiently and cost-effectively.
That's where we come in.
Let Black Fin Be Your Law Firm Marketing Agency
Black Fin is a team of legal marketing experts who do only one thing: grow law firms using the web.
Through content marketing, PPC advertising, SEO, and more, we put law firms at the top of Google and get them bigger cases from better clients.
Just as importantly, we don't require contracts. We know our process works, so we don't need to lock you in. (Want to see some proof? Just ask to look at our past and ongoing results.)
We have extensive experience working directly with law firm marketing managers in practices of all sizes and kinds. We understand your pain points and challenges, and we're willing to do our part to make life easier for you.
Come find out why Inc.com recently recognized Black Fin as one of the fastest-growing privately owned companies in America. Find out more or get started on our Hire Us page. From there, you can give us a call, contact us online, or set up a meeting to determine whether we make a good fit.