Top Tips For Adding Diversified Content In Your Law Firm's Blog That Google Loves.
Even though content, the all-too-often forgotten piece of the search engine optimization (SEO) puzzle, has shown its own importance time and again, many law firm's blogs make the same grave mistake concerning their content.
By thinking that having a website, displaying a few practice area pages with some tens or hundreds of words, and maybe even hosting a blog that's updated every four months or so, some firms' hopes of experiencing SEO success and seeing a boost in business are never realized.
Unfortunately, that simply isn't how blog writing and content creation increases SEO results.
These days, content has reaffirmed its throne as king of the Internet. Some even claim that, because content and good SEO practices are so dependant on each other for success, it's essentially impossible to have one without the other.
Worded differently: Even if you think your primary web goal is only SEO, quality content is integral to any viable SEO plan. And, based on Google's algorithms, we know that content should always be a top priority.
Plus, if we may ask, why shouldn't it be?
Great content can not only serve your existing clients and offer help to prospective ones, but you also have the opportunity to improve your practice credibility, organize and display to the world the most important information about your firm, and put your best legal foot forward through great content.
There's really nothing better for your law firm's brand than quality content; perhaps the only thing that could top that is offering diversified, quality content.
Are You Sure Content is Really
that
Important?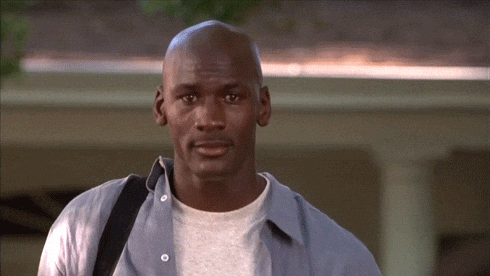 But, just in case you don't fully believe us yet: Let's say you're a car accident lawyer working in a mid-sized city. Perhaps your firm is one of 10 to 20 in the vicinity that can provide clients with similar legal services.
What exactly sets you apart from all the others?
We know that you already know the answer(s) to this – of course you've likely asked yourself this same question a thousand times before.
Maybe it's the attorneys and staff who truly make your firm great. Maybe it's your longevity, experience, and case results that set you apart. Perhaps it's your extraordinary customer service – something that's clear among your client reviews – that makes all the difference.
Whatever it is that makes your law firm stand apart from the crowd, why not put it on display and use it to your digital advantage?
How can you do this, you ask? Content is how.  
By crafting content in a manner that engages and informs your clients more than your competition's content does, you can digitally demonstrate what you offer to prospective clients in mere seconds: Knowledge, reliability, professionalism, expertise, results.  
Why is Diverse Content Even Better?
Beyond simply producing content to check it off the to-do list, care should be taken to offer accurate, informative, understandable, and engaging content to present your law firm in the best possible way.
When you diversity your content to include many different types and formats of blog writing across more than one medium, online traffic responds better. Examples of diversified content in your law firm's blog writing can include:
Questions commonly asked by prospective clients,

New local and state laws that affect your practice areas,

Important case results,

Strategies to promote behavior that avoids the need for legal services in your practice areas,

Location-specific topics,

Guest blog posts from professionals who work with your law firm, and

Blog-formatted client reviews, among many others.
Beyond just the content topic itself, it's also important to diversity the mediums on which you present the content in your blog. Assuming that your law firm is already taking advantage of social media, e-newsletters, press releases, and other tactics for reaching your target audience, your law firm's blog writing can be diversified by making use of the following:
Videos

, such as short informational clips or interviews by attorneys, or client-led videos;

Easy-to-read infographics of relevant facts presented in the blog post;

Social media promotion; and

Other graphics or images.
Essentially, the goal of your content is to reach as wide an audience as you can with the information and format that you present. When diversified, the statistical likelihood that something will resonate with an online consumer – perhaps even enough to convert him or her into a client – increases tremendously.
Beyond that, diversifying your content can be great for your brand and the overall ranking success of your firm's website. Here are just a few things that diversifying your content can do:
Diversity Uniquely Shows Your Practice Areas
Sure, you can present your practice areas in a straight-forward, bland way just like other competitor firms.
Or, you can take advantage of the many different ways of writing content for your law firm's blog posts – and the many mediums you can use to display this information throughout the posts – to reinvent the ways you present your practice areas.
Regardless of whether or not your practice areas have a broad or niche market, you can use your blog writing to explore potential client questions, offer advice and quick pointers for the basic aspects of a practice area, present other legal case results that are relevant, or show off your results via client testimonials.
All of these methods showcase your firm's practice areas in a way that's more relevant, palatable, and interesting to potential clients than simply announcing what areas of law you practice (save that for your practice area subpages).
Diversity Demonstrates Regularity of Attention
One of the first and most important rules of hosting a blog is writing and posting content with regularity. No, you don't need to post something everyday – your blog isn't a social media account, after all – but it's extremely important to share posts and updates on your blog in a timely, relatively scheduled fashion.
In fact, it's so important to do this that insiders often claim you should either post blogs regularly, or not just have a blog at all; the absolute worst thing you can do for your law firm's image is host a dead, or severely outdated, blog on your website.
If you think about it, your firm's blog is an extension of your firm's website, which is (and should be treated as) a direct reflection of your law firm. If you don't neglect to update and show activity in other areas of your practice, your law firm's blog deserves the same courtesy.
Not only will a vibrant and active legal blog help show that you stay current on new developments in the legal community and give regular attention to your clientele, but it may also help boost your website's SEO ranking. Regularity can help demonstrate that your firm offers fresh, up-to-date, verifiable information in a user-friendly way. This, in turn, can help your firm's blog and overall website rank better.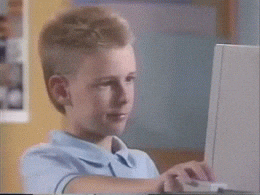 Diversity Paves the Way for a Plethora of Keywords
Why are keywords so important?
Well, keywords are the devices that attach informational data to websites. For example, if someone enters "car accident attorney" in the search bar, that search engine effectively scans the Internet for the best, most reliable, most location-relevant, and most informational results to present to the user.
In the simplest terms possible, that's what good SEO practices attempt to tap into when writing effective content.  
When you host a blog that writes on topics with a variety of themes in a variety of formats, it's much easier to organically integrate focused keywords into your content. You can also better provide user-friendly, informative content that isn't too technical that it's lost on your audience.
Diversity Opportunes Linking
Perhaps the holiest of all Internet grails in terms of SEO are linking and backlinking. When an internal or external web address to another page or site is "linked" within your content, SEO rankings can improve greatly. Linking allows you to provide your readers with additional information in a subtle and non-invasive way. It also allows you to boost your own credibility when fresh and updated sources are linked throughout your content (even if that content happens to be evergreen).
Linking within your own content may even garner backlinks on other blogs or websites that lead back to your own site from theirs.  
Essentially, when linking and backlinking are present in and between websites, search engines tend to favor these pages since the linking represents (at least, theoretically) a higher level of reference and credibility than among websites that lack linking and backlinking in the content.
Diversify Your Vantage Point: Call Black Fin Today
We understand just as well as the next guy that, when you're down in the content trenches of writing, designing, and implementing your law firm's website and blog, it can be difficult to keep it fresh and relevant. Maybe the topics and blogging styles become stale, uninteresting, and unmotivating. Perhaps you're not seeing as much blog traffic as you'd like, which can feel like a setback sometimes.
Well, don't let it be one. We understand what it takes to host a killer blog for your law firm's website, and we can't wait to help you improve yours. We have an entire content team on staff whose hard work and dedication to the details mean that your firm will receive diversified, hand-crafted legal content (for blogs, web pages, and more) that will make your law firm's blog shine online.
We've been helping law firms diversity their blog writing, create innovative and useful blog posts, and ultimately deliver trust-worthy content to clients and potential clients for years. If you feel that your content may need a boost – or, even if you're confident that your content is already great but you need another set of hands to assist with diversifying your blog writing and design – reach out to us now. We're ready to help you begin taking full advantage of your law firm's blog today.