Using YouTube For Legal Marketing?
Is that really a thing? In short, YES!
Remember when YouTube first came around and started to gain attention? It was all about the funny videos, right? Well, a lot has changed since then. While the viral videos are still there, this platform has become a legitimate search engine with over 5 billion videos watched every day.
So, how can it play a legitimate part in your marketing plan? Find out below as we cover 5 practical ways to use YouTube for legal marketing.
But first, let's review some basics.
How to Market Your Firm Online
We know that marketing pros ask themselves this question often to effectively do their jobs.
And, while this question is a fairly simple one, it becomes incredibly complex to answer when one considers the sheer volume of ways that law firms can effectively market themselves online. The possibilities sometimes seem endless, but luckily there are a few methods for legal marketing that stand out apart from all others:
Have a Website
While we've discussed the importance of hosting a professional and informative website for your law firm brand in the past, good things are always worth relaying a second time.
To keep this short and sweet: Your law firm must have a website. In today's business world, there's really no exception to this.
Host a Blog
To make the most of your law firm's website, it's always better to host a firm blog.
Now, the direction that you want to take your blog in – which could include any combination of informative posts, firm updates, video blogs, guest posts, client reviews, etc. – is up to you, your audience, and your firm's needs.
But, the bottom line is that blogs are great for SEO, promoting your services beyond just the practice areas pages, and generally offering helpful information to prospective clients.
Use Social Media
Some lawyers may laugh at this and wonder why in the world a law firm should have its own Facebook or Twitter, but we stand by social media wholeheartedly.
The reality is that today's younger generations are literally growing up with social media. So, before you assume that social media is more for a teenage girl than for a law firm, it is actually how many individuals seek out information and services (believe it or not). And, this trend will only continue in the future.
That being the case, if you want to convey your legal services to the rest of the world, it'll be necessary to do so on social media as well.
Why Your Firm Should Also be Using YouTube
YouTube, you say?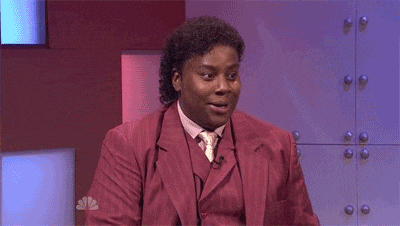 We know for some, YouTube is not exactly a platform that you would've assumed would be particularly useful for marketing a law firm. But, remember that YouTube is much more than just a giant compilation of cat videos.
YouTube has become a leader in online marketing and advertising, with over five billion videos watched per day. It's estimated that YouTube has about 1.9 billion active viewers across the globe.
Essentially, there's an entire market of potential clients on YouTube alone.
Perhaps you're thinking, "but I don't need to market my law firm to billions of people, just to my local community." Even so, it's important to realize that everyday consumers in every community are beginning to use YouTube to answer questions, seek out services, and find information.
About one-third of all internet users claim to use YouTube to find videos that answer questions of theirs. Sure, maybe your law firm isn't looking to market on that large of a scale, but YouTube is everywhere – including in the homes and on the minds of your client base.
And, best of all, only about nine percent of small businesses have YouTube channels currently, with this number increasing. The time to strike the YouTube market with your own channel is now.
5 Ways to Use YouTube to Market Your Law Firm
Now that the importance of marketing on YouTube is clear, how does one go about it? Here are five ways to market via the YouTube platform:
1. First, Get Your Law Firm's Brand on YouTube
The first step to begin marketing your firm on YouTube is to create a channel.
You will be able to add your law firm's name and brand when doing so, which serves as a great way for prospective clients to find you online.
Once your law firm is present on YouTube, you can begin formulating a legal marketing strategy for your content and much more. You can also use your YouTube channel as a way to direct your visitors to your website, blog, and other social media pages, which can lead to conversions.
2. Take Advantage of YouTube's Description Feature
On your new YouTube channel, there's a description section; your firm should use this to its full advantage by sharing information about your firm's history, your lawyers' profiles, your firm's practice area specialties, and, of course, your firm's results.
So often, description sections are neglected on the channel, which is an internet faux pas.
To maximize your legal marketing on YouTube, never neglect to craft a great description of your law firm. After all, that's exactly the sort of information viewers want to know if they end up on your channel's page.
3. Engage on YouTube Regularly
Not only should you be posting on your channel with regularity, but you should also be engaging with YouTube users and channels often, as well.
YouTube is a social platform even if it's virtual, so it's important to reply to comments on your channel, for example, or engage with others' channels.
This can not only promote your channel within YouTube, but it also shows that you're serious about the success of your channel and about being viewed as dependable among your potential clients.
4. Offer Videos that Include Informative Topics and Calls to Action that Promote Your Firm
When using YouTube to promote your firm, you can be as creative and diverse as you want with your content.
You can include client review videos, Q&A videos that feature lawyers from your firm who answer common client questions, how-to videos about topics relevant to your practice areas, and more. You can also consider including special feature posts or guest posts from other prominent members of your community or practice areas.
Also, always be sure to include some way for viewers to find your firm online and contact you after watching your video.
You can do this on your channel or embed your call to action within the content of your video posts, but be sure to include a clear, concise message to viewers that offers ways for them to get in touch with you.
5. Share Your YouTube Materials on Social Media
Not only should you be promoting your social media accounts on your YouTube channel and firm website, but you should also be posting your videos from YouTube onto your other social media accounts to increase viewership.
By doing this and effectively using hashtags and other users' handles, you can continue to increase the flow of your online traffic between social media accounts and your channel.
Things to Keep in Mind When Marketing on YouTube
So, if we've sold you on marketing your law firm via YouTube, great! We believe it will help promote your firm in innumerable ways. As you begin to strategize, keep the following in mind:
Post Content Consistently
No matter what you're creating, when it comes to the online world, it's almost always better to be consistent with your content.
Before diving in too deeply, be sure to set out a plan for what to post, how often to post it, and when (or if) you'll post follow-up content to your material.
Remember that Interaction Yields Better Results
Generally, YouTube videos are more successful among an audience when they're more interesting and engaging.
Now, we aren't necessarily suggesting to do anything crazy here – simply having great lighting, a strong and informative content message, and a call-to-action for potential clients to follow up with can often be sufficient. It may also be beneficial to start your videos with a question, anecdote, or other attention-grabbing method to maintain viewership throughout your video.
Don't Forget the Importance of Categorizing and Tagging
Categorizing and tagging your videos is essentially the SEO of the YouTube world.
It's incredibly important to choose the most accurate category for your video so as to maximize viewership.
Similarly, the more accurate and detailed your tags can get, the better off your video will be.
But, be cautious to not inaccurately tag, nor to include tagging in your description. YouTube may view this behavior as tag-stuffing, which can lead to removal of the content.
Be Sure to Customize as Much as Possible
If your YouTube channel isn't customized as much as possible to show your law firm's history, practice areas, services, clientele, and results, then your YouTube channel isn't being taken advantage of fully.
Some estimates say that there are as many as 50 million channels out there so it's impossible to be completely unique, but try to customize your channel just like you would your firm's website.
Bonus Points for Creativity!
Viewers will reward your channel's creativity in the form of viewership.
Since viewers tend to love interesting, accurate, and engaging videos when seeking out services and answers online, it follows that the more creative and informative your channel is, the more efficiently you can use YouTube for your legal marketing.
Not Sure How to Start? Contact us Today
We know it isn't always easy or comfortable to dive into the world of online marketing, particularly if you're unsure of where to even begin. But, that's why we're here. We've helped many law firms develop excellent online marketing strategies that have transformed lawyers' practices. We can do the same for your law firm. If you're ready to get started – or even if your firm already has an online marketing presence but you simply aren't seeing the results you desire – contact us now. We'd love to discuss your legal marketing needs, and how we can integrate YouTube into your marketing scheme. Let's get started today.